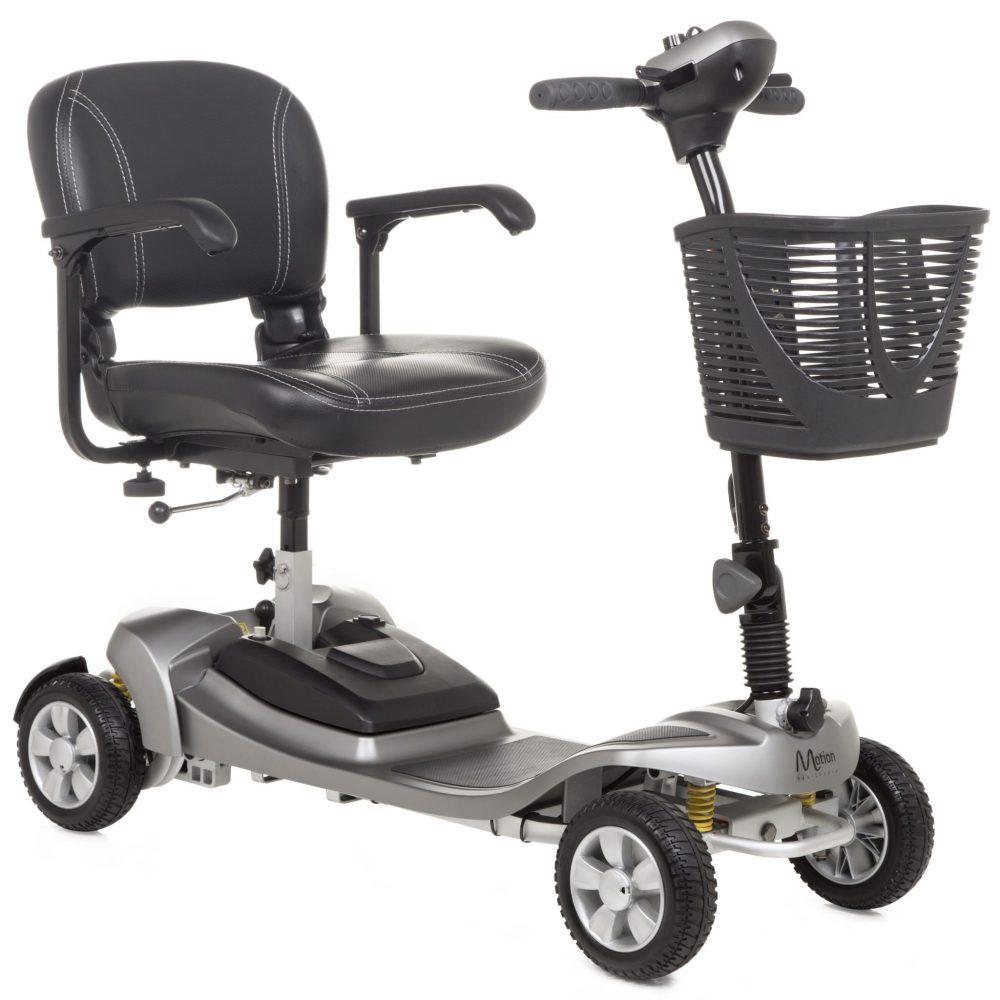 MOTION HEALTHCARE ALUMINA
A car boot mobility scooter that is very easy to lift thanks to its all Aluminium body and has a good range thanks to its good sized lithium battery.
Brand new for 2020, the Alumina is going to make your life a whole lot easier when getting this scooter in and out of the car. The heaviest part comes in at just over 9kg which makes this mobility scooter so east to lift. The scooter is also strong, with a forged anodised aluminium frame making it strong and rust proof.
The Lithium-ion battery offers better performance and a much longer life cycle and it is much smaller and lighter than regular mobility scooter battery. 
This ultra-lightweight travel scooter is also comfortable and features full suspension and a quality padded seat. 
CALL NOW FOR A FREE - NO OBLIGATION TRIAL
VISIT ONE OF OUR MOBILITY CENTRES TODAY
We offer mobility home visits, to help you find the right product for you