Some people are unable to leave hospital without having a lift in place, and they urgently need to get home to free up the hospital beds. If you ,or anyone you know requires a stairlift please complete enquiry form below.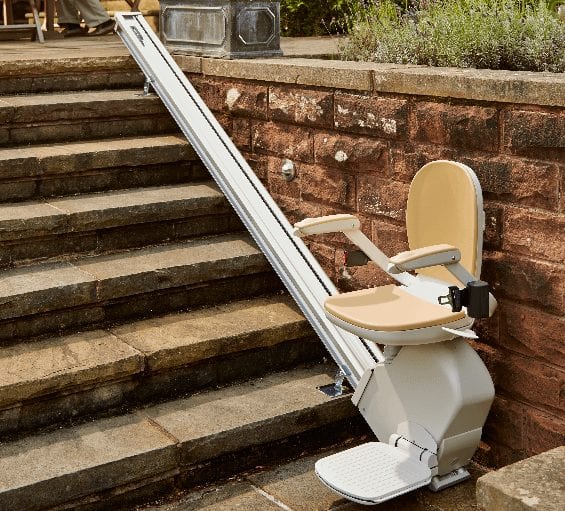 Stairlifts from Safe Hands Mobility
We are UK partners with Acorn Stairlifts, one of the world's leading manufacturers and suppliers of stairlifts.
An Acorn Stairlift is a practical, affordable solution to make your life easier and help you stay in the home you love. Whether you require a stairlift for straight stairs or for a curved staircase, Acorn will have the right stairlift for you.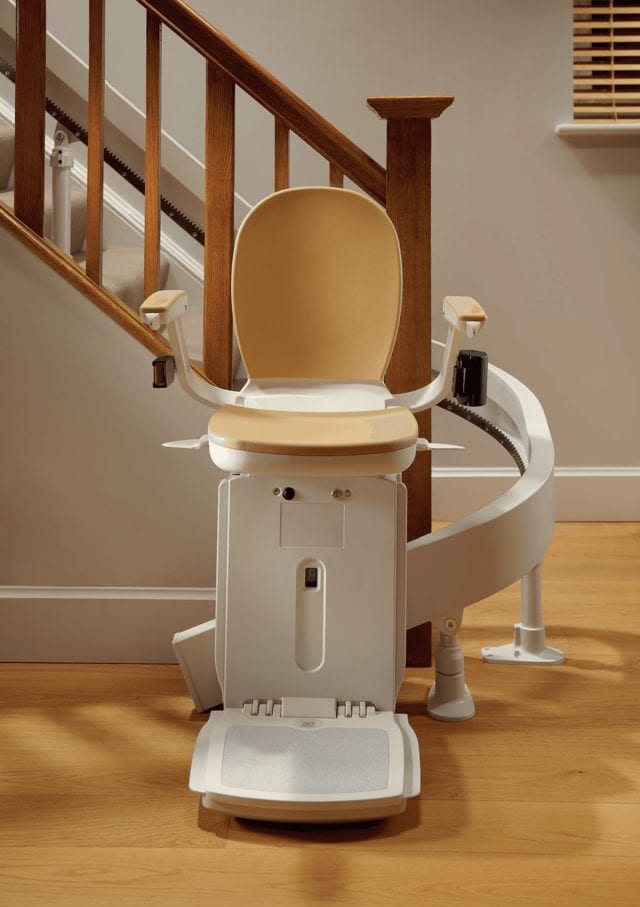 Welcome to one of the most innovative stairlifts in the world.

Designed from the ground-up for any curved staircase, offering a comfortable and reliable ride. The advanced self-levelling carriage moves along the modular rail system coming to a soft stop with ease.

With its low running costs, it even operates through a power cut. The sleek, smooth and modern rail system is unique to this stairlift. There is no waiting weeks to have an expensive rail made for your home, utilising the FastTrack® system, it can be installed in a matter of days with no mess and no fuss.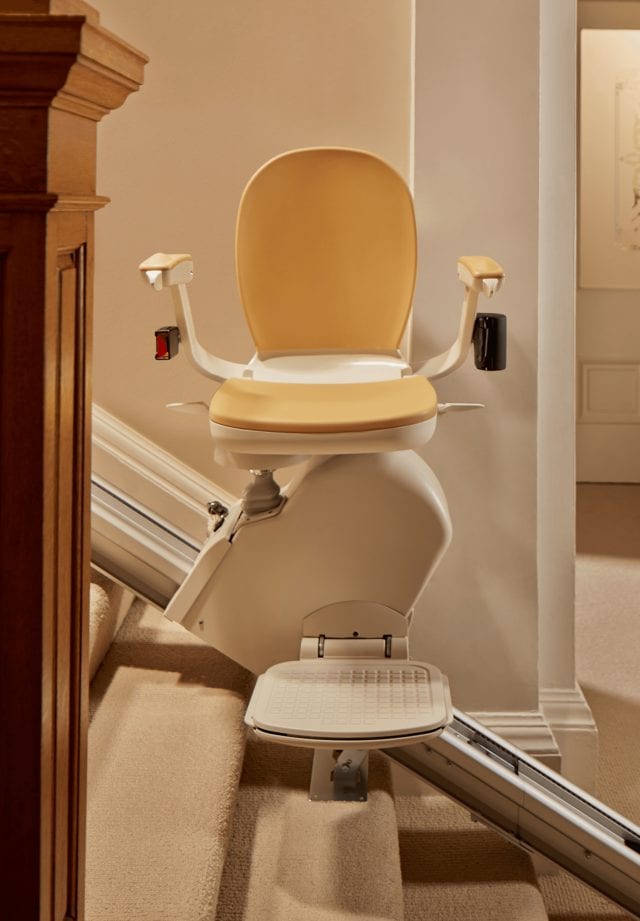 The ideal solution for a straight staircase.
The ultimate staircase solution giving you the full use of the home you love.
Our perch stairlift.
Looking for a stairlift for narrow stairs? Or do you have trouble bending your knees?

Our Perch model stairlift is specially designed to help people who have trouble bending or for especially narrow stairs. It has the same features as the 130 stairlift, and comes with a comfortable grab rail for extra security.
The Acorn 130 Outdoor stairlift
Open up and enjoy your outdoor space.
Do you have a steep drive that is difficult to walk up? Our stairlifts do not need to be limited to your indoor stairs, our outdoor model is the perfect mobility aid to give you access to those outdoor spaces you love or have limited access to.

Our 130 Outdoor stairlift comes with all the features that can be found on our straight model, for extra protection it comes with a weather resistant outdoor cover.
The Acorn sit / stand stairlift.
A solution for a variety of mobility requirements.

Our Sit/Stand model combines all the great features of our stairlifts. It's perfect in a home where two people need help using the stairs but both have different requirements from the stairlift.
We offer mobility home visits, to help you find the right product for you