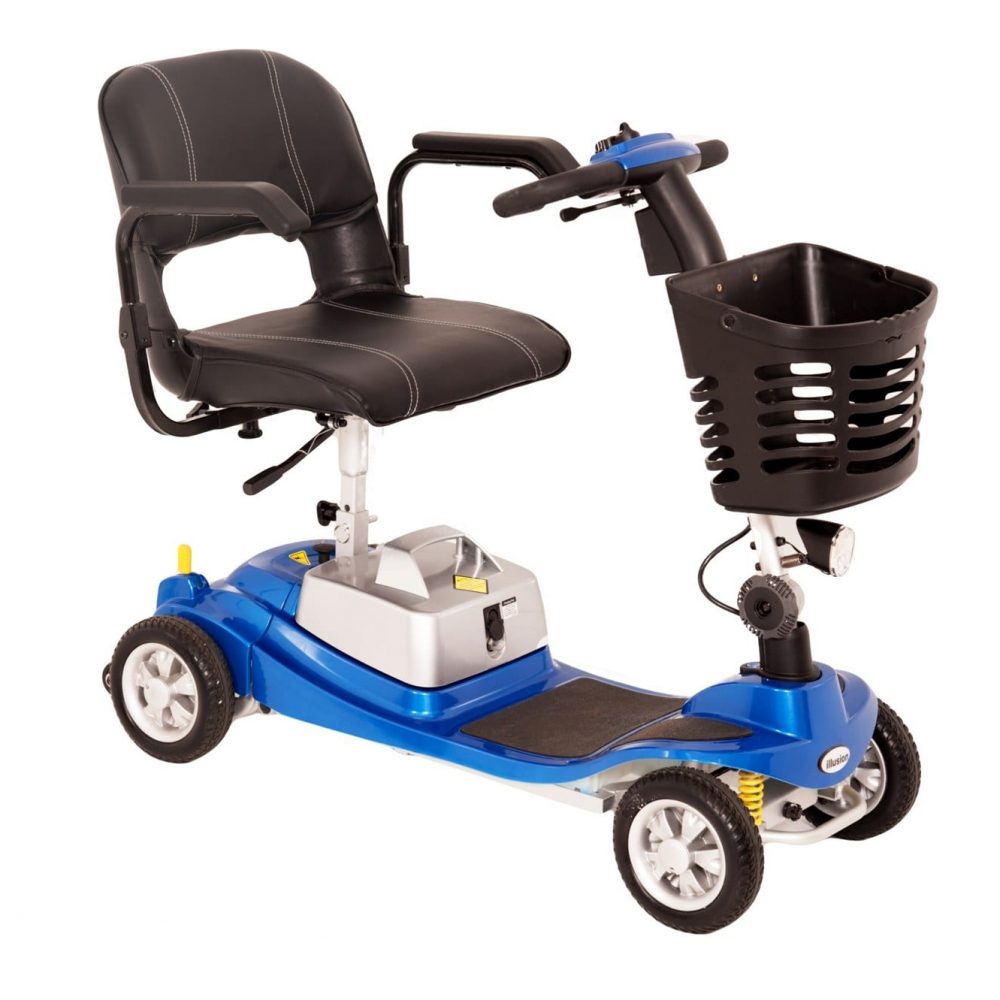 Designed To Be Light
The new generation Illusion scooter has been designed and manufactured to be light. It's extremely lightweight aircraft-grade aluminium components combined with the exceptionally light but powerful lithium battery pack makes this scooter the lightest 4-wheel, car transportable, full suspension scooter in the world!
Also Super Comfy
Not only super light, the Illusion is also super comfy with its advanced engineered adjustable front and rear suspension and luxury padded supportive seat guaranteeing you a comfortable and enjoyable driving experience. Other great features include the uniquely designed shrouding which allows users of all heights (including taller users) a spacious and comfortable seating position. 
CALL NOW FOR A FREE - NO OBLIGATION TRIAL
VISIT ONE OF OUR MOBILITY CENTRES TODAY
We offer mobility home visits, to help you find the right product for you