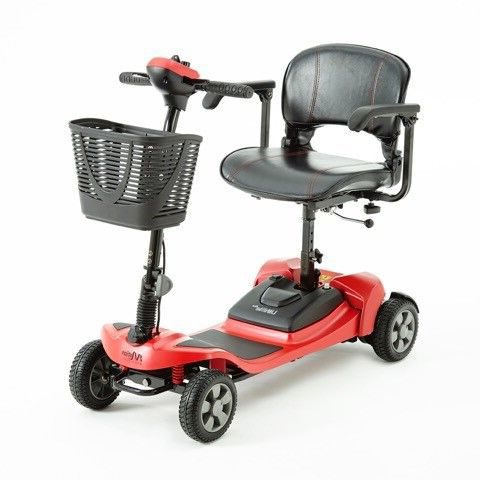 The Lithilite Pro Boot Scooter has a market leading range of 41km (26 miles) making it perfect for the most adventurous of users as well as for everyday activities. 
It uses advanced Lithium-Ion batteries which give increased durability, super quick charging times and superior performance. They also have the added plus of being lighter and smaller than more commonly used scooter batteries. 
Incredibly easy to dismantle and assemble, this scooter is perfect for out of the way storage too. Despite this, it has a surprising amount of leg space and with adjustable armrests and a height adjustable seat, the user enjoys the ultimate in comfort. A smooth ride over uneven terrain is made possible by the front and rear suspension. The Lithilite Pro Boot Scooter comes with a 2-year warranty and has a maximum speed of 6km/h (4 mph).
CALL NOW FOR A FREE - NO OBLIGATION TRIAL
VISIT ONE OF OUR MOBILITY CENTRES TODAY
We offer mobility home visits, to help you find the right product for you