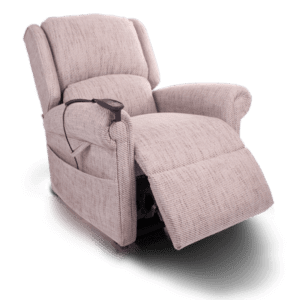 Single Motor Tilt in Space.
The Southwold single motor lift chair operates the backrest and footrest at the same time, using a singular motor design.
The tilt-in-space enables higher leg elevation (ankles above hips) for improved circulation.
When the tilt is in operation there is no friction or shear as the seat to back angle remains constant.
CALL NOW FOR A FREE - NO OBLIGATION TRIAL
VISIT ONE OF OUR MOBILITY CENTRES TODAY
We offer mobility home visits, to help you find the right product for you