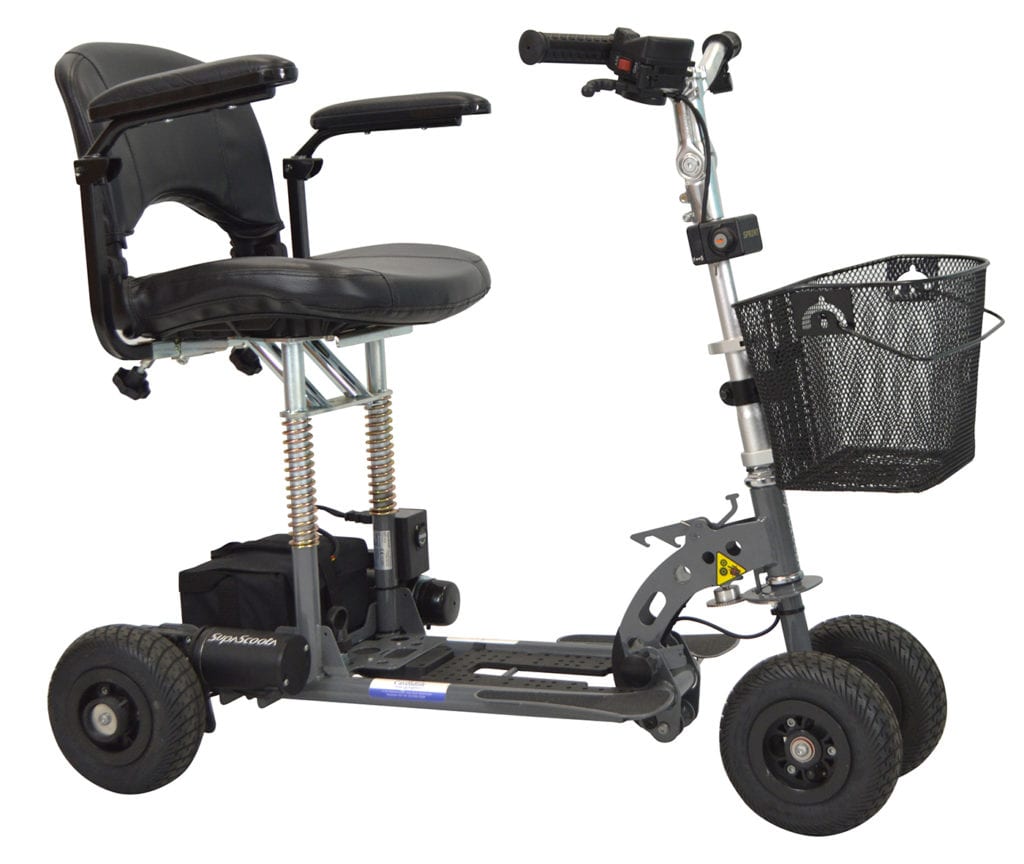 Supascoota Sprint Features
The SupaScoota Sprint is fantastic if you're looking to ride to the shops and beyond. It"s equipped with 2 x 150-Watt motors which make it the ideal companion for long days out with family and friends.
As the SupaScoota Sprint can be dismantled in a matter of seconds, you"ll have no problem storing it in your house or transporting it by car, train, aeroplane, coach, or cruise ship.
It has all the features you"d expect from a high-quality scooter. For safety, the electromagnetic brake and stability control will provide peace of mind. Also, the suspension seat will ensure a smooth ride when you"re out and about – this really is the perfect all-rounder.
CALL NOW FOR A FREE - NO OBLIGATION TRIAL
VISIT ONE OF OUR MOBILITY CENTRES TODAY
We offer mobility home visits, to help you find the right product for you