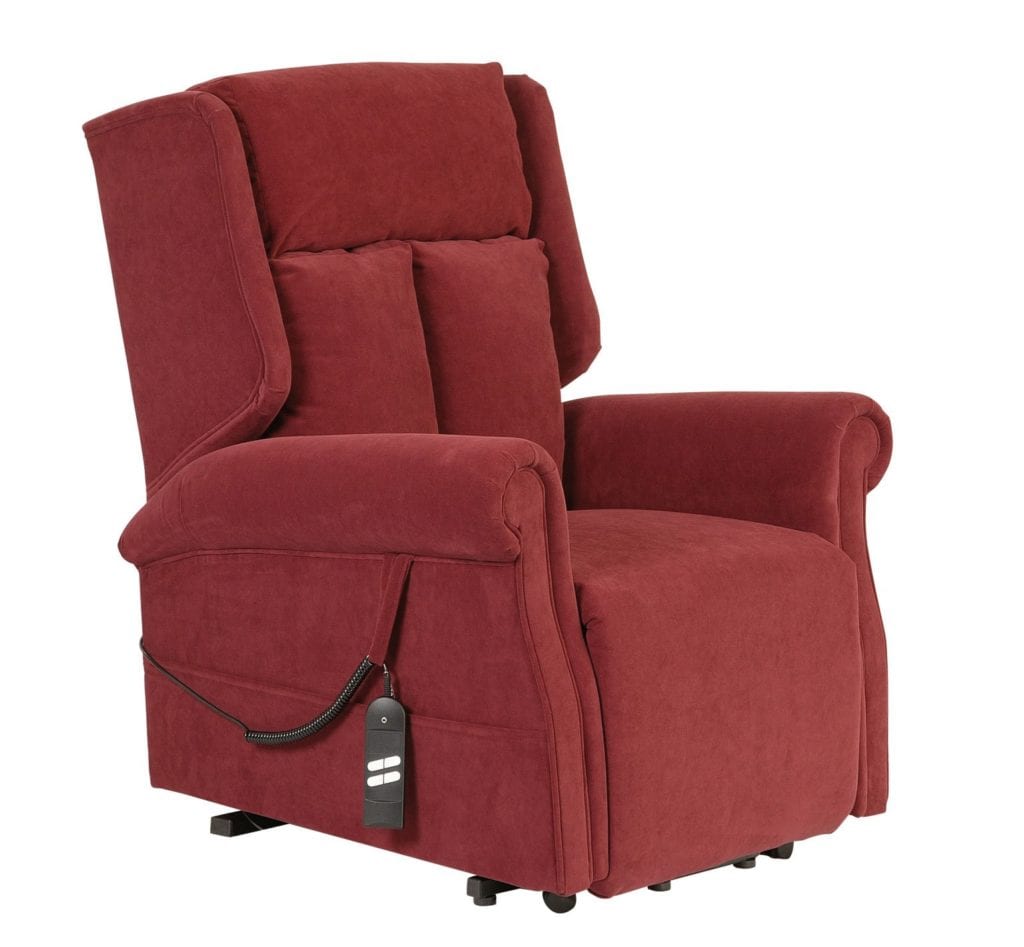 Versatile Design, Specialised Spinal Support.
All the style and comfort of our riser recliner chairs with the addition of removable cushions that help to ease pressure on the spine.
If sitting for prolonged periods puts a strain on your back then the T-Back riser recliner chair may provide the answer. A versatile, three pillowed back with removable cushions which provide a gap down the centre, relieving pressure on the spine and making it the ideal riser recliner chair for anyone with back difficulties.
Visit one of our mobility centres today
You can visit either of our stores in Folkestone or Thanet to see the full range we have available. Benefit from free demonstrations, helpful advice or our convenient hire service.
CALL NOW FOR A FREE - NO OBLIGATION TRIAL
VISIT ONE OF OUR MOBILITY CENTRES TODAY
We offer mobility home visits, to help you find the right product for you