Mobility Aids & Mobility Scooters Kent – Safe Hands Mobility
Based in Kent, with branches in Folkestone and Thanet, Safe Hands Mobility are dedicated to bringing you mobility solutions to keep you out and about.
We have a huge range of mobility aids and products, including scooters, powerchairs, wheelchairs, rise and recline chairs, walking aids and disability aids.
We not only sell mobility aids, we also provide Servicing and Home Visits to keep you moving wherever you are. Choosing a mobility product is an important personal decision, so we are there to guide you every step of the way, with our team providing their professional expertise.
Whether you're looking for a riser recliner chair, adjustable bed, bath and shower seats or a rollator, we can help! We also even stock ultra wide footwear.
You can see our range of disability and mobility aids online or visit us in store to browse. Our Folkestone and Thanet branches are open Monday – Friday 9am-5pm with Folkestone open 9-4 on  Saturday and Birchington 9am –  1pm
A family business with over 30 years experience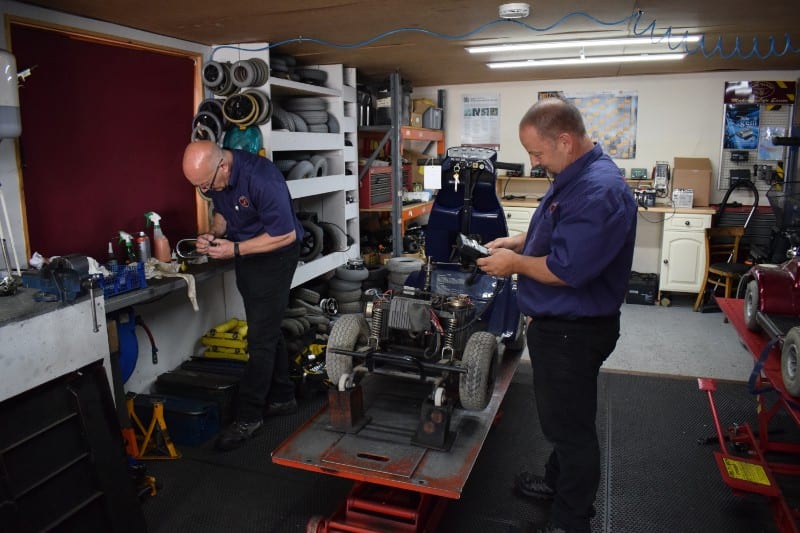 Mobility scooter service & repairs in Birchington & beyond
We run a number of mobility scooter service units to provide
maintenance and servicing in your home. If we are not able to fix your power chair, scooter or any other mobility product on the spot, we have a well-equipped service and repair facility at our Birchington base.
We may also be able provide you with a scooter or chair on loan whilst yours is being repaired, so we can make sure to help you stay mobile.
Monday
9 a.m. -5 p.m.
Tuesday
9a.m. -5 p.m.
Wednesday
9a.m. – 5 p.m.
Thursday
9a.m. -5 p.m.
Friday
9a.m. -5p.m.
Saturday Folkestone
9a.m. -4p.m.
Saturday Birchington
9a.m.- 1 p.m.
Sunday
Closed