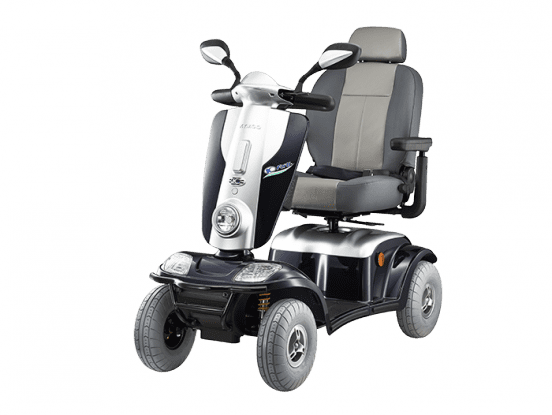 The Kymco Maxi XLS Scooter has performance to meet the most demanding urban requirements. You can rest assured that the Kymco Maxi XLS can take you where you want to go, in comfort and style.
The Kymco Maxi XLS is packed with all the high end features you would expect from a premium scooter. Available in 3 stunning metallic colours & with all round suspension and LED lights, these big hitters will handle the most demanding terrain.
Delta type handlebars and rear basket are fitted as standard for your convenience. On the Kymco Maxi XLS you can be rest assured that you will be fully equipped for comfort and luxury. If you are looking for a premium scooter, fully equipped then the Kymco Maxi XLS is for you.
CALL NOW FOR A FREE - NO OBLIGATION TRIAL
VISIT ONE OF OUR MOBILITY CENTRES TODAY
We offer mobility home visits, to help you find the right product for you