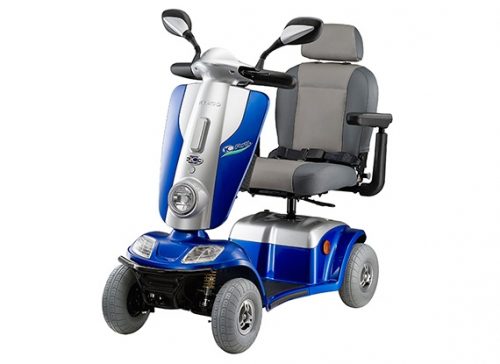 The Kymco Midi XLS Scooter has performance to meet the most demanding urban requirements. You can rest assured that the Midi XLS can take you where you want to go, in comfort and style.
With its brand new stylish design, it is packed with high end features that you would expect from this top of the range model. This big hitter will handle a carrying load of up to 25 stone. As a class 3 vehicle it is equipped for highway and pavement use. If you are looking for a top end scooter with maximum range and comfort, the Midi XLS is ForU!!
The new Midi XLS includes LED lights and a powerful 4 pole motor.
CALL NOW FOR A FREE - NO OBLIGATION TRIAL
VISIT ONE OF OUR MOBILITY CENTRES TODAY
We offer mobility home visits, to help you find the right product for you